The Art of Saying "No"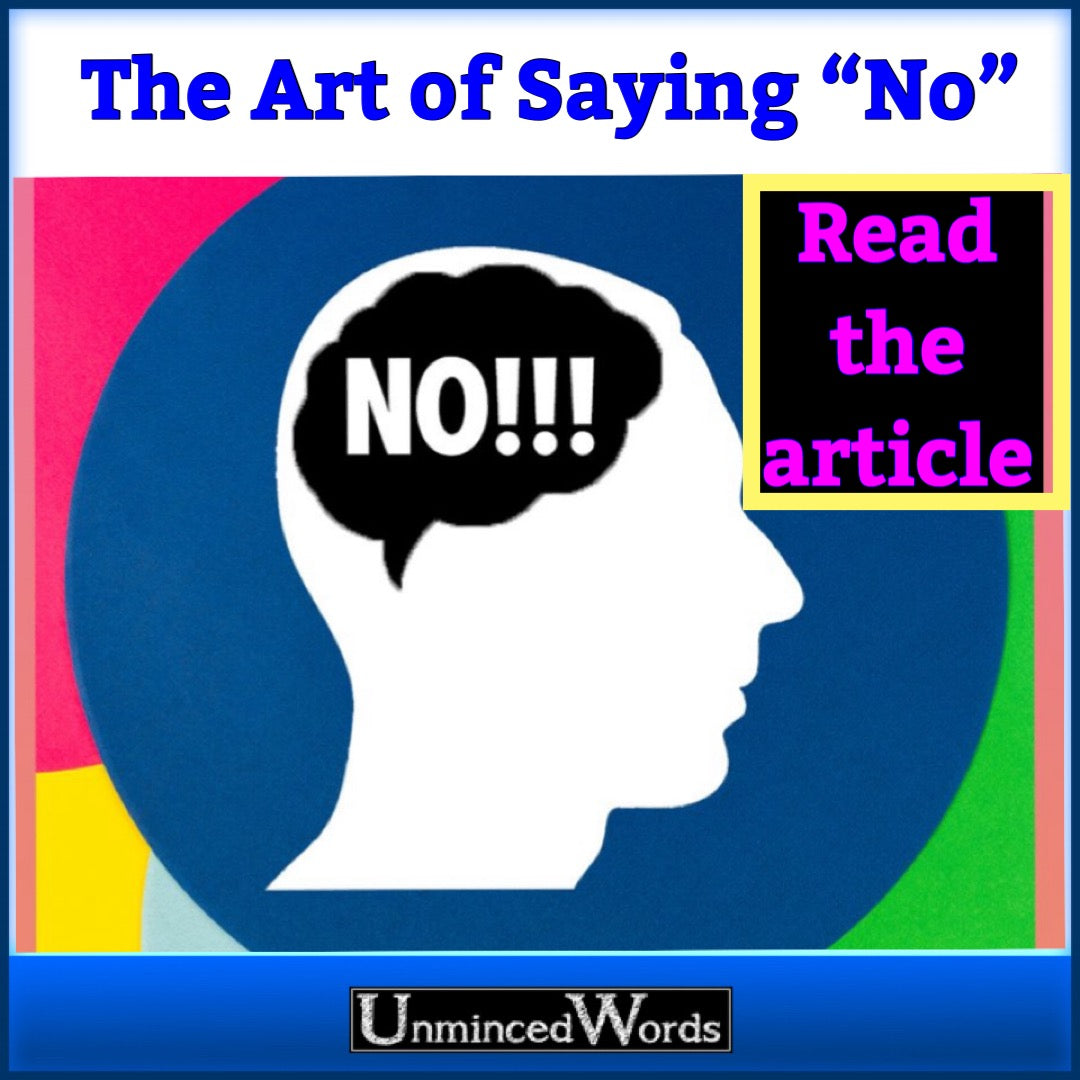 Feeling burned out, over-committed, or struggling to prioritize? Here's how to establish better boundaries one "no" at a time.
If you're like most people, chances are you've had a brush with burnout. Heck, you may even be burned out right now, what with all the at-home educating, Zoom call after Zoom call, and just trying to do your part to stay afloat during the course of the pandemic. Even in regular times, however, a recent Gallup study indicated that nearly two-thirds of full-time employees experience burnout at work. With the prevalence of side-hustles, the gig economy, mass pandemic, and just general overwhelm, that number would probably be even higher if we examined our lives as a whole.
At the heart of burnout is an unmanageable workload. People are being tasked with doing more with less resources. And even though that Instagram quote swears we all have the same hours in a day as Beyoncé, we know that's not true (or at the very least, most of us don't have access to the same resources). So how are the rest of us supposed to manage? Learning how to say no is a good first step.
Don't take my word for it. The American Psychological Association recommends "listing commitments, assessing priorities and eliminating non-essential tasks" as an effective way to reduce stress. But the ultimate life hack is saying "no" to those tasks before they even make it to your to-do list.
If you're in need of some de-committing but struggling with where to start, Marie Forleo's The Ultimate Guide to Saying No is a great place to start. Inside the guide are 19 scripts to "help you say no with grace and compassion" if and when you find yourself in a situation from which you need to distance. For instance: "I'd said yes when I was more optimistic, now that I know all that was required, I realized I'd overcommitted myself."
Here, Forleo and a few other experts break down the methodology in learning to curb your committing, for anyone who might be thinking about a Year of No.
---
Why You Should Say No
"I think one of the most impactful moments we can have is when we ask ourselves, 'What is driving me to say yes?'" Forleo explains. "When we actually sit down and reflect on what motivates us to show up, whether we feel guilt to do something, or if we're placing unnecessary expectations on ourselves that say we have to be all and do all for all, that really burns us out. Because at the end of the day, we all have a limit. And some of us have played a certain role for so long that deviating from the script and saying no feels terrifying."
When to Say No
"If your answer is always yes, that's a red flag," says therapist, podcast host and wellness expert Davia Roberts. "If you respond with a yes, and there's a regret, that's a concern. And then lastly, if you get into a place where you resent people for your saying yes, then we definitely need to check in and make some shifts."
In a now-viral tweet, poet and editor Eloise Amezcua shared the seven-question test she and her partner use to determine whether to say yes or no to a request:
 

Does this make financial sense?

 

Is this a good use of my time?

 

Do I trust the people putting this on?

 

Does this disrupt my time at home?

 

How much labor is being asked of me?

 

Geographically, does this work for me?

 

Am I serving a community I want to serve with this?
If it's four out of seven, then it's a yes. It's a checklist ready to reference when demands are made of your time and energy. When in doubt, it's always a good idea to tell someone, "Let me think about that," or "Let me check my calendar and get back to you." Not only do you buy yourself some time, but you lessen the risk of an accidental or overly optimistic yes.
How to Say No
"Practice saying no to the big things, but also the little things," suggests Roberts. "Naturally, we get intimidated about saying no to the important people in our lives because we're concerned that we will damage our relationship. But I think we need to get used to the word 'no' taking up space in our mouths."
To start, Roberts suggests saying "no" in everyday moments where there isn't a huge risk, such as at the mall or with friends.
"In those low-risk situations, get comfortable saying no without an explanation being the second part," she recommends. "We tend to explain and feel the need to validate why we're saying no and there is so much power in owning your no. No, I will not attend this event. No, I won't be at your baby shower. No, I can't pick the kids up from school today without going into this long soliloquy and apologies. Just no. Period."
And then do better next time.
"Communicating a boundary is key," says life coach and podcast host Stephanie Ghoston Paul, who hosts a six-week Boundaries Bootcamp for people looking to take back their "no." "It seems simple, but sometimes we're holding people to standards, expectations and boundaries we haven't communicated. You have to clearly state what you need from them and then evaluate their response. A third of the folks will be fine, a third will grumble, but get in line and another third will be upset, hurt or mad, most likely because they are used to a particular pattern of behavior from you. Now that that's shifted, you are setting a boundary that's triggered them to think about where they haven't set boundaries."
Final Word
"It is always important to remember that your no can be equally, if not more valuable than your yes," says Roberts. "We tend to highlight those big yes moments — yes to this engagement, yes to this job offer. But how often do we honor ourselves by saying no to this unhealthy relationship, no to this job offer? Allow the weight of that to sit with you so we're not guilted into people-pleasing, but actually living the lives that we desire."
#sayno #learntosayno #yesorno #nomeansno #unminced www.UnmincedWords.com #choose #choices #decisions
MEET OUR TRENDING COLLECTIONS
SEE OUR NEWEST COLLECTIONS