Surgical masks can reduce coronavirus spread by 75 percent: researchers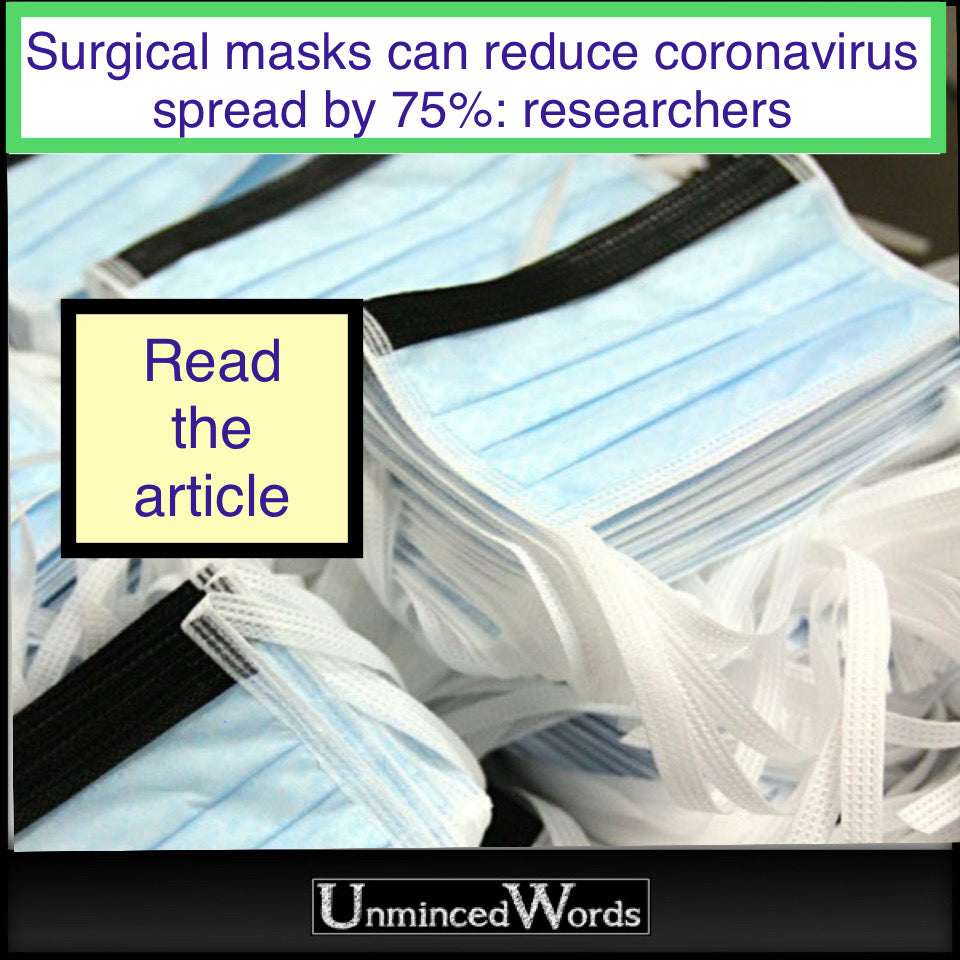 A study by Hong Kong researchers suggests wearing surgical masks can reduce the spread of coronavirus by up to 75 percent.
"The findings implied to the world and the public is that the effectiveness of mask-wearing against the coronavirus pandemic is huge," microbiologist Yuen Kwok-yung of Hong Kong University said on Sunday, according to Sky News.
Yuen and his team researched two cages of hamsters, one group of which was infected with the virus and another which was healthy, and used a fan to push air towards the infected group.
Without any masks between the cages, two-thirds of the healthy group were infected within a week, but with masks over the cage with the infected group, the infection rate of the healthy group fell to just over 15 percent. The infection rate dropped by about 35 percent when masks were placed on the healthy group's cage.
"In our hamster experiment, it shows very clearly that if infected hamsters or humans — especially asymptomatic or symptomatic ones — put on masks, they actually protect other people," Yuen said in a press conference Sunday.
"That's the strongest result we showed here. Transmission can be reduced by 50 percent when surgical masks are used, especially when masks are worn by infected individuals," he added. "Up to this stage, we do not have a safe and effective vaccine. What remains practical is still either social-distancing measures or wearing masks."
Although public health officials were initially unsure of the effectiveness of masks, several countries that saw major outbreaks of the virus, including Italy, the U.K. and the U.S., have now begun recommending wearing them in public.
Hong Kong previously saw the second-highest number of deaths from SARS after China in the early 2000s, with 298 fatalities, but only four deaths have been reported from the coronavirus thus far, according to Sky. Overall, 1,056 cases have been reported in the city.
BY ZACK BUDRYK - 05/19/20 08:35 AM EDT
TRENDING AT UNMINCED WORDS STORE
#wearamask SHARE SHARE www.UnmincedWords.com #surgicalmask #masks #maskswork #masksales #publicsafety #publichealth #health #maskswork #unminced